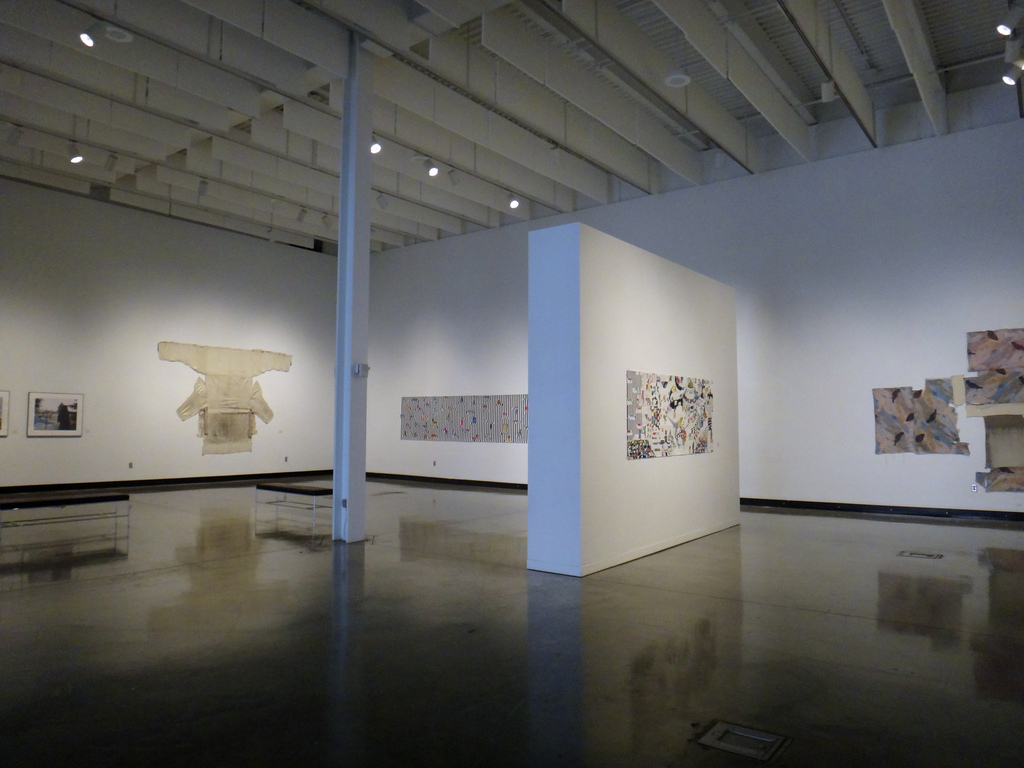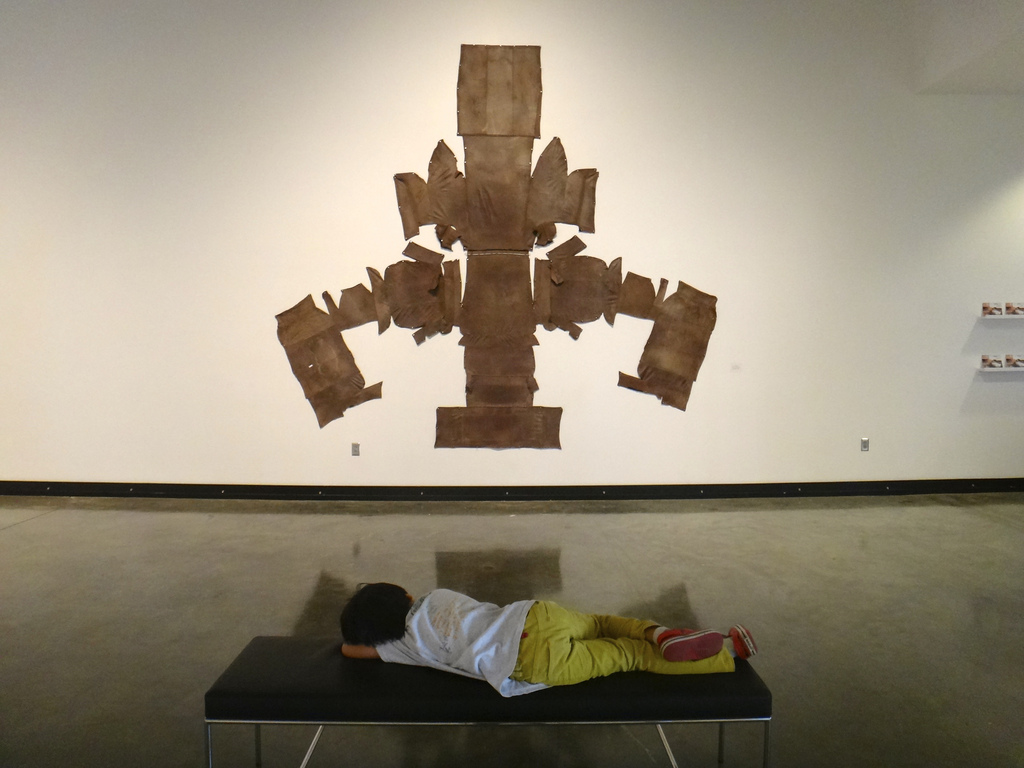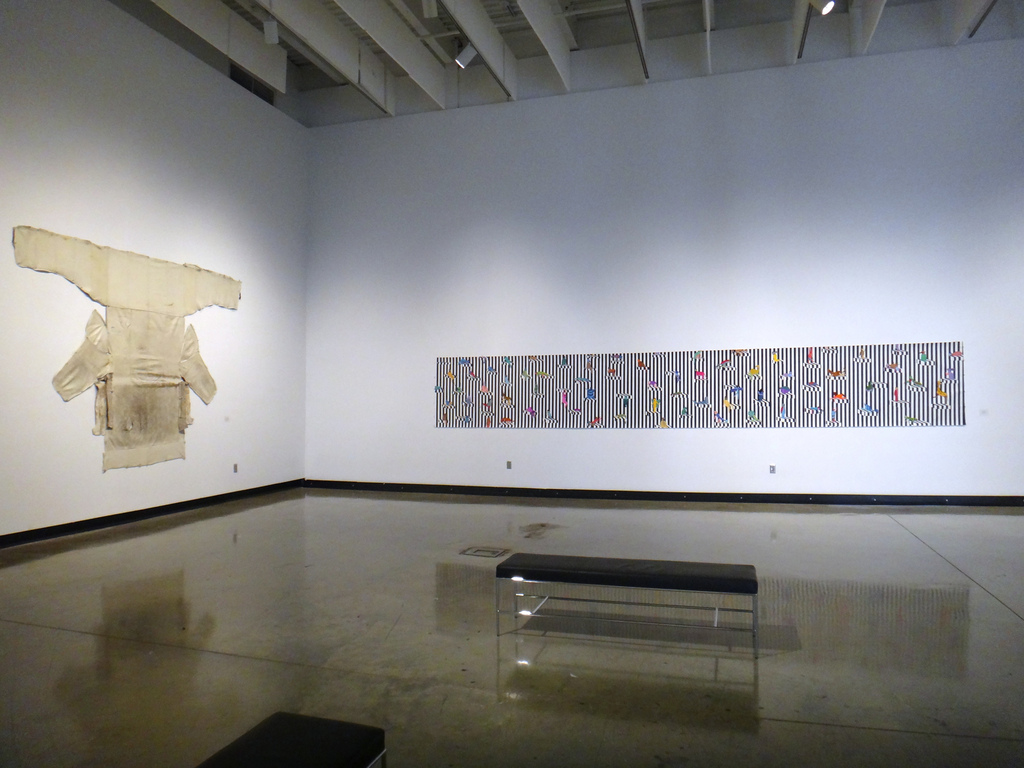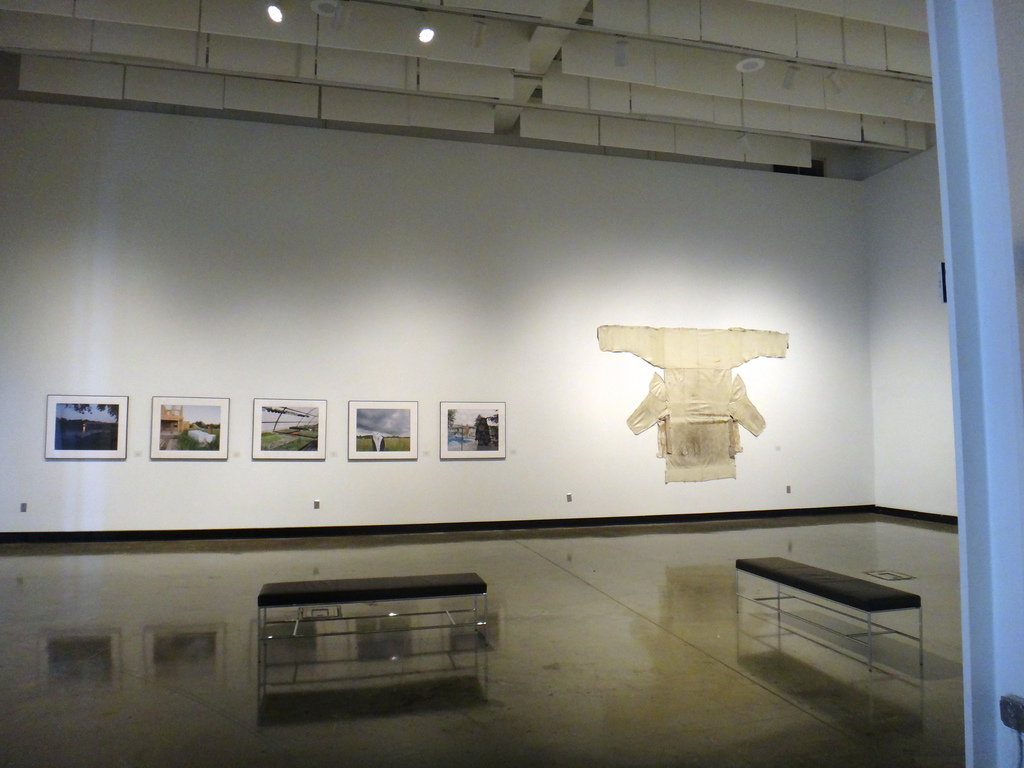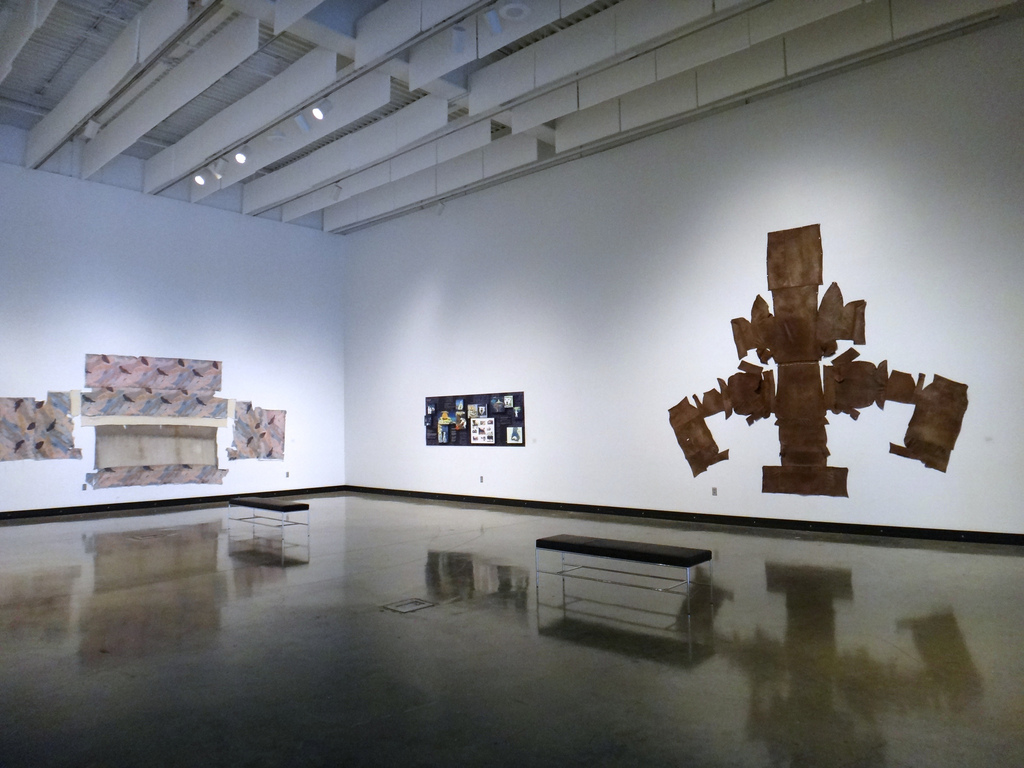 TELARIAN
Essay by Marjorie Vecchio, PhD, Curator
Telarian is a four-person show that investigates human beings and wild animals in relationship to environment and space. 'Telarian' is an obsolete word for a spider, which is a wonderfully complex creature that creates both home and hunting ground directly out of its own body. It also is the name of an alien race in the Star Trek television show, and is related to the word tellurian, which means earthly. The exhibition was specifically considered for Illges Gallery's large venue, one that could hold the work of disparate artists and yet remain a group. Additionally, the gallery's wall of windows mimic a zoo and also a dioramic display case from a museum, creating another layer to the theme. The boundary of human-occupied space and that of animals is a contentious issue amongst opposing groups. Humans fight each other over land ownership enough as it is, and have done so with wild animals as well. These four artists come in a long line of artists, philosophers, writers and scholars concerned with the same subject. Their artwork is divergent in form and style, however, they each ask: what is the human/animal boundary?
In this body of work, Bryan Christiansen painstakingly removes discarded furniture's upholstery to its original pattern. As a result of installing the pieces on the wall, the household item – often using leather or pleather - resembles an animal skin hung to dry or prized animal hide on display.
Eunkang Koh creates gloriously intricate figures that share innumerable human and animal characteristics. She places them in similarly metaphoric environments reminiscent of M.C. Escher, Pieter Bruegel, and Hieronymus Bosch. Amy Stein equalizes the habitation roles of wild animals and humans. The close and uncomfortable proximity that Stein presents in each image make it very difficult to imagine either coexisting safely - - neither animal nor human are "at home."
Rachel Simmons, in collaboration with writer Julian Chambliss, tells the story of a polar bear from the future going back in time to fix environmental problems, efficiently compressing scientist, heroine, symbol and living creature into one character. Why humans construct enemies out of animals who do not speak and cannot negotiate, we may never understand, but the fact remains that there is no end in sight. Instead of problem-solving the issues of self-loathing coexistence, humans infiltrate every aspect of their environment, and then are baffled and angry at the results. These four artists provide a thoughtful and considered space to reorganize our understanding of what it means to be human, and they show us that we will never know what it means to be animal until we redefine the terms.
Bryan Christiansen, Eunkang Koh, Rachel Simmons, Amy Stein
Curated by Marjorie Vecchio, PhD
January 22 - March 2, 2013
Illges Gallery, Corn Center for the Visual Arts
Columbus State University, Columbus, GA
http://art.columbusstate.edu/